28.02.2020
Whim, Mobility as a Service –
Every kind of transport together in a single intuitive mobile app
Finnish MaaS Global is the world's first true MaaS, Mobility as a Service -operator. With their award-winning Whim app they're set to make the change in transport by combining different transport options from different providers.
Increasing amount of people own a car, yet many of these owners use their vehicles very scarcely. Cars easily cause a lot of expenses and fossil-fueled driving is behind a lot of emissions which doesn't support sustainable lifestyle. Individual cars also tend to cause traffic jams and blocks at cities. In addition to these problems, drivers also face difficulties with planning their routes in changing cityscapes and finding places to park their cars. However, owning a car is a necessity for many.
Solution: Easier and more eco-friendly transportation
The founder of Maas Global, Sampo Hietanen, had thought and planned about starting MaaS (Mobility as a Service) for a long time before taking the first steps for creating it. In order to make his idea more concrete, it needed new digital technologies, crumbling infrastructure, close cooperation between the authorities and the private sector. In hindsight it is fascinating how a whole country was turned into an incubator to make MaaS happen.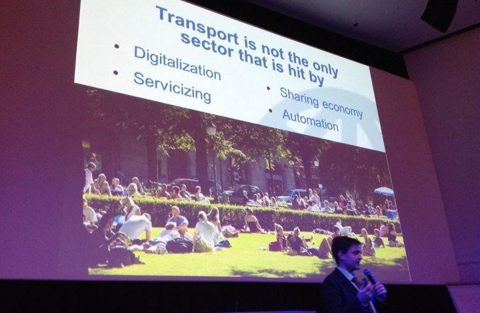 It took MaaS Global, the company that grew in this fertile ground, twelve years to develop into what it is today.
Today MaaS is an international concept of traffic as a service, where the user gets all their needs for mobility organized with only one UI. MaaS is a hassle-free and environmentally sound alternative to private car ownership, helping people to go places easier and more efficiently than ever before.
The core idea of Mobility as a Service (sometimes also referred to as Combined Mobility or Transportation as a Service) is to see mobility through the needs of the customers and through the service layer. Instead of buying cars, folks would buy the services they needed. A taxicab could itself be mobility as a service, but if everyone steps into a cab nobody will get anywhere. Different modes of transportation must be combined to optimize the traffic flow, and for this to work the switch from one mode to another must be pleasant in the physical realm and totally seamless in the virtual realm. All transportation must be behind one service, for example an app. This would include all transport options, from public transport to taxi rides, from car rental to bike rides. Instead of buying single tickets, people would be buying mobility for example, for a month.
Implementation: Close collaboration with various operators
Sampo Hietanen may have been the first to publicly talk about packaging mobility at transportation conference in 2006, but he was not alone in seeing transportation through the service layer. The authorities were also on the move. As digital and as sexy as the words smart and intelligent sound when attached to old things like traffic, energy or cities, those words also express very practical means to make more of what we've got.

In order to make MaaS work, legislation and regulation, customer interfaces, technology, application interfaces, billing and the will to get it all done had to align. This tremendous challenge was acknowledged early on. In an age when so much revolutionary and disruptive thinking is thought to bloom despite of governments or corporations, the story of MaaS relies on these actors – with some entrepreneurial spirit thrown in to spice up the magic stew.
In 2009 the Finnish Ministry of Transport and Communication published the first intelligent transportation strategy in the world. It defined intelligent transportation as "usage of information and communications technologies to optimize the transportation system". It also recognized that this would mean a major shift in focus from maintaining and developing traffic routes to customer based operating of the whole traffic system.
In January 2010 Finland, as the first country in the world, reformed its transport agencies. Later that year the Finnish Ministry of Transport presented a report that started shifting the official policy from infrastructure to a more holistic approach. Close collaboration with different partners and the changes made by the Finnish officials made MaaS-operations possible in Finland.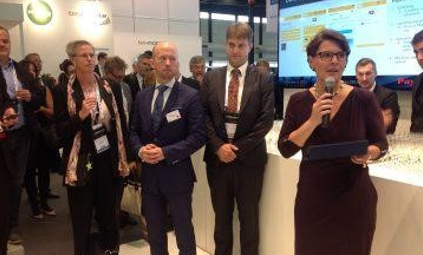 The concrete process was finally started during 2014, when Hietanen presented his idea of MaaS in Finnish science center Heureka. The conference was called "A Starting Event for the World's First MaaS Operator", which held for more than 250 curious attendees. Out of these people, 24 different organization members believed in Hietanen that they agreed to fund business plan. In 2017 all of this resulted in the launch of Whim-application, the first all-inclusive MaaS solution commercially available on the market.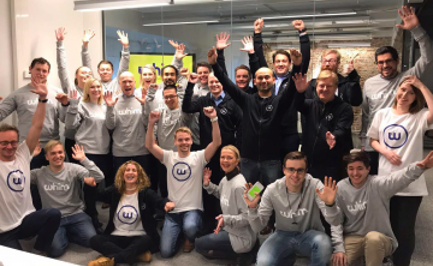 Results: More than 6 million journeys
Whim application has won many national and international awards, among them the prestigious Red Dot Award, the iF DESIGN AWARD, and the Future Unicorn Award. International expansion started when Whim was launched in Birmingham, UK in Spring 2017 and in Antwerp, Belgium later 2017. New investment rounds followed.
In August 2017 MaaS Global announced it had raised 14.5 million euros, while the target had been 10 million euros, and brought in new investors such as Toyota Financial Services and DENSO from Japan. In October 2019 MaaS Global completed another investment round with 29.5 million Euros raised. MaaS Global attracted also new investors, such as Mitsubishi and BP.
At their headquarters in downtown Helsinki MaaS Global has high on the wall for everyone to see, a black display on which bright LED numbers count trips taken with the Whim app. Right now the amount of journeys made with the help of Whim is more than 6 000 000. MaaS isn't just alive – it is scaling.
Contact information:
Veera Aalto
Communications Lead
veera.aalto(at)maas.global