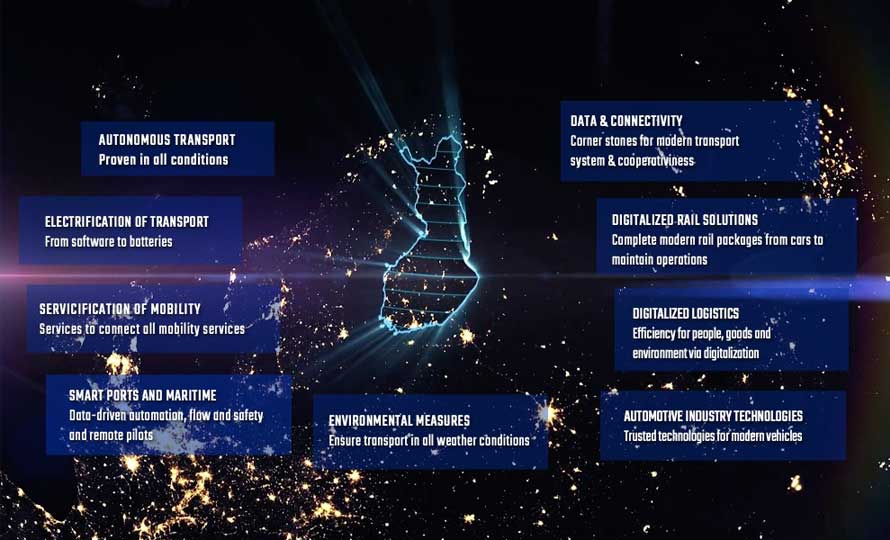 Finnish Excellence In Transport Sector
In Finland, many things are solved with innovative, forward-looking and user-driven technologies and services – it is also the way it has been done in transport sector. The solutions provided to improve Finnish transport system and service shall work in all weather conditions – 4 seasons in land, see and air. Additionally, the cots-effectiveness and flexibility of any solutions and services are crucial and is being made by exploiting the Finnish excellence in digitalization, software and data – proven cornerstones of Finnish know-how.
Our transport know-how is comprehensive ranging from ice breaking to mobility services. We strive for harnessing this know-how for the good of people: For people to have more free time, less pollution, better accessible services, better use for their money, as well as less cars and more green space in cities.
Here you have a snapshot to the Finnish excellence in transport sector introducing our core expertise and can be examined in more details throughout example references and our transport sector news, blog posts and case stories on these pages.