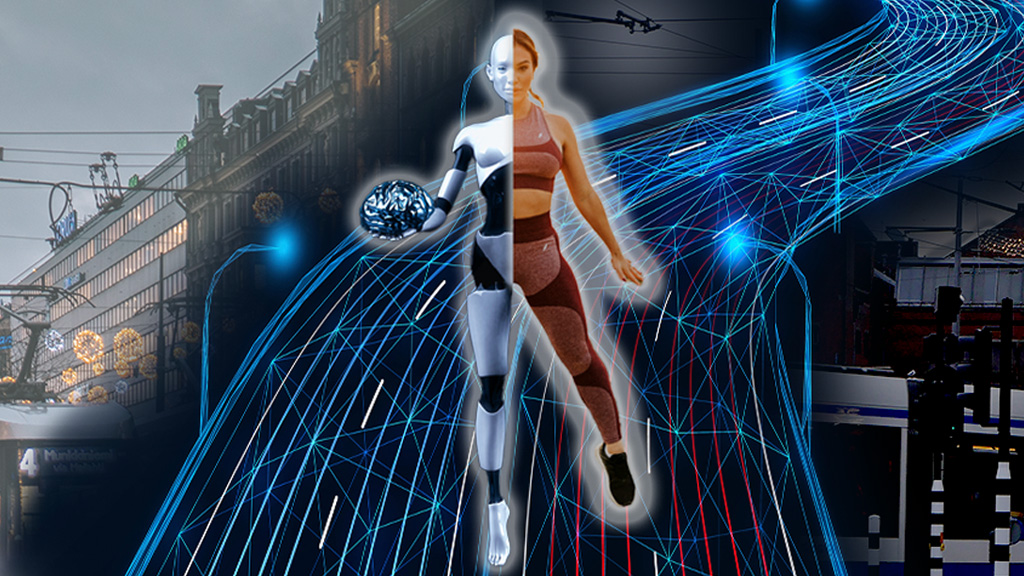 AI in Mobility and Logistics: Exploring Challenges and Opportunities in Finland and the Netherlands
Date: December 5, 2023
Time: 09:00 – 10:15 (NL) 10.00-11.15 (EEST FI)
Location: Online via Teams Meeting
Join our webinar on Tuesday, December 5, 2023 where we will delve into the intriguing world of AI. This event offers a platform for the exchange of ideas and knowledge among experts and stakeholders in the Netherlands, Finland and Nordic+ who share enthusiasm for the future of transportation. Your participation will play a significant role in shaping the path forward for AI in mobility and logistics.
Under the theme "AI in Mobility and Logistics: Exploring Challenges and Opportunities," we intend to explore the influence of Artificial Intelligence (AI) and its impact on mobility and logistics. Our goal is not only to foster an informative discussion but also to provide insights through brief introductions to AI in both the Netherlands and Finland, linked to use cases. We invite you to join us for an engaging exploration of this topic.
Program
Short introduction on AI developments in the Netherlands – Max Schreuder at Connekt/ITS Netherland followed by case studies of:
Boen Groothoff & Vishruth Krishnan, City of Amsterdam – Case Study Crowd Monitoring System
Short introduction on AI developments in Finland – Marko Forsblom CEO ITS Finland followed by case studies of:
Tapio Levä, Head of Data & AI Business, Telia Finland – TBA
Juho Kostiainen, Project Manager, Mobility Lab Helsinki – the city's testbed for smart mobility
Q&A and Wrap up
This webinar is a collaboration between ITS Finland and ITS Netherlands/Connekt & Smart Mobility Embassy, the international label of Connekt. It marks the second webinar in a series of Finnish & Dutch online and live meetings, including future live events such as Intertraffic Amsterdam (April 2024) and ITS World Congress Dubai (September 2024).
Register Today:
Secure your spot for this informative webinar and be part of a dynamic discussion that will influence the future of transport. Registration link: https://events.teams.microsoft.com/event/819285ad-ad54-450d-83d3-ac801a655864@99c7ba95-1efd-4ed6-a17b-ad9c0a9f32a9
We look forward to your participation in this enlightening exploration of AI in Mobility and Logistics.
ITS Finland, ITS Netherlands
For more information or questions, please do not hesitate to contact
Alex Gyllenbögel: alex.gyllenbogel@its-finland.fi
Marije de Nijs: marije.denijs@connekt.nl