Dubai, Expo City
30.11.-12.12.2023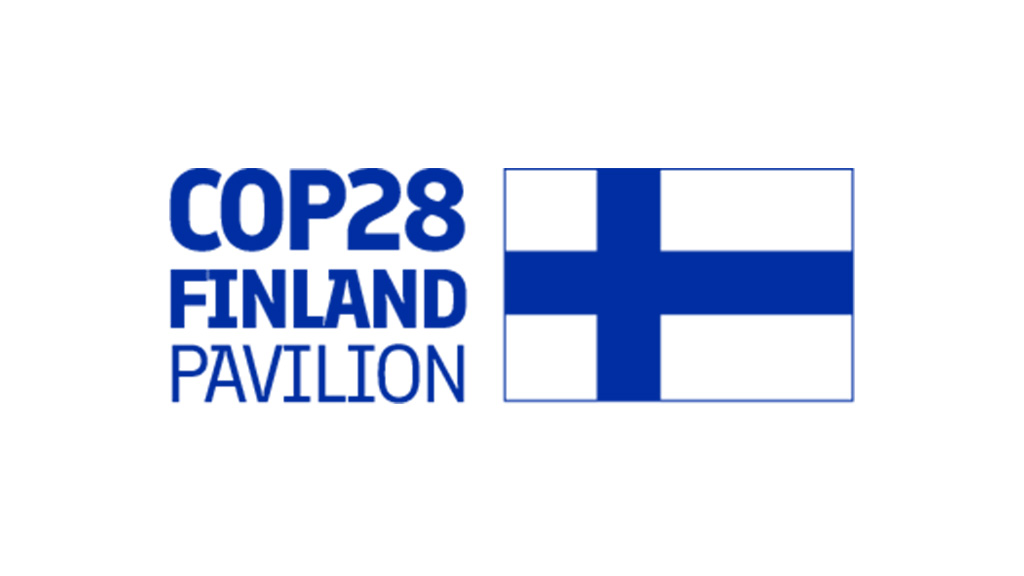 COP28 FINLAND PAVILION at Expo City Dubai 30.11.-12.12.2023
For the first time, Finland is organizing her own pavilion at the UN Climate Change Conference. COP28 will be held 30.11.-12.12.2023 at Expo City Dubai. COP meetings have evolved to be the largest climate event of the year! This year, the first Global Stock Take (GST) after the Paris Agreement will be dominating the scene.
COP28 is expecting some 60-80.000 accredited visitors to the UNFCC managed site, where Finland Pavilion will be located. The surrounding Green Zone will attract some 30-50.000 visitors daily during the two weeks program.
COP28 Presidency has published the Thematic Program. Changes on topics or even dates of the Thematic Program are possible, although quite unlikely.
Find out more about the venue and program in the attached presentation.
DO YOU WISH TO PARTNER WITH THE COP28 FINLAND PAVILION?
Business Finland is organizing the COP28 Finland Pavilion as public-private-partnership, funded by Business Finland and participating companies and organizations.
Finland Pavilion aims
To promote and strengthen Finland's brand as a green tech hub
To showcase Finnish companies in international arenas in the context of the innovations accelerating green transition
Support the climate negotiations with the forerunner companies
By partnering with COP28 Finland Pavilion you can
Strengthen your brand image in association with largest climate event
Get visibility in Finland Pavilion during COP28 event
Organize own events or participate in shared events in the pavilion
Strengthen your existing contacts and make new ones
Gain visibility in project communications
Learn more about the Finland Pavilion and Gold, Silver and Bronze Parnership Categories in the attached presentation.
Interested in participating in the COP28 Finland Pavilion?
Please contact us for more information!
INTERESTED IN ORGANIZING AN EVENT IN THE FINNISH PAVILION?
In the Finnish pavilion, we will hear interesting and topical speeches that are linked to the themes of the COP28 program and present a wide range of Finnish climate solutions.
Do you work outside the corporate sector, for example, in an NGO, academic institution, municipality or ministry and you have a topic or perspective that appeals to a global audience and that you would like to present on stage?
We will distribute the pavilion's available program places among the best Open Call applications.
To participate, the organizer of the event must follow the rules of the pavilion and agree with its goals.
Before filling in the application form, it is a good idea to familiarize yourself with the background information and instructions on organizing the event.
You can submit an Open Call application between 1.–22.9.2023.
Decisions on applications will be made and notified by 6.10.2023.
MORE INFORMATION
Severi Keinälä
Director
COP28 Finland Pavilion / Business Finland
severi.keinala (at) businessfinland.fi
+358 40 594 9944
Leena Mäenpää-Wirtz
Head of Communications / Deputy Director
COP28 Finland Pavilion / Business Finland
leena.maenpaa-wirtz (at) businessfinland.fi
+358 50 577 1915