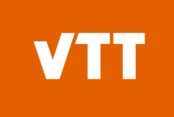 VTT Technical Research Centre of Finland
Helping customers in the transition to sustainable, service-oriented and automated mobility
VTT Technical Research Centre of Finland is a visionary research, development and innovation partner. VTT drives sustainable growth and tackles the biggest global challenges of our time. VTT goes beyond the obvious to help the society and companies to grow through technological innovations. We have over 75 years of experience of top-level research and science-based results.
VTT's mobility and transport research foster the value driven, adaptive and responsible future mobility of people and goods. VTT provides applied research to more than 200 companies internationally, from standardized validation and development tasks to considerable ecosystem schemes. ​In European research ranking VTT is ranked 4th in Horizon 2020 EU Research and Innovation programme.
VTT develops solutions for its customers using the multidisciplinary approach, and integrating different sectors: smart services, cities, infrastructure, autonomous and connected systems, transport and mobility as well as data​. VTT has unique equipment and facilities for research on machines and vehicles, enabling the creation of entirely new innovations and the further development of existing machinery, vehicles and transport systems. These research facilities cover an extremely broad range of experimental research on everything from components to systems level simulation. Engine and vehicle laboratory research is suitable for passenger cars as well as heavy-duty vehicle up to 60 metric tons to develop energy efficiency, emissions, reduction, use of 2nd generation biofuels, electric powertrains, energy storages, vehicle fleet and route simulation.
Heikki Rajasalo
Solution Sales Lead
heikki.rajasalo@vtt.fi
+358 505830609